Hello Canna serves the cannabis community by developing a seamless experience between purchase and delivery that is convenient, secure and compliant with regulations.
Browse menus from dispensaries near you and order from within the app.
Consumers want a more convenient & secure process for obtaining legal cannabis products.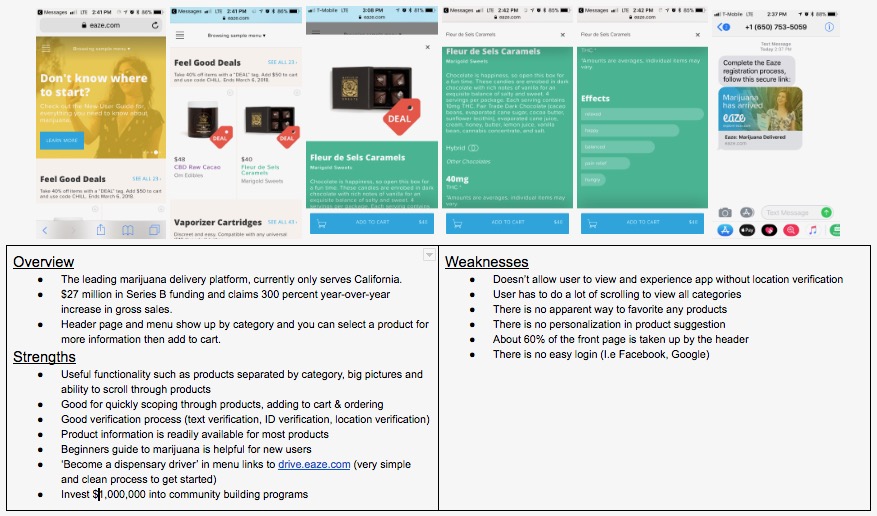 In order to understand the competition in the industry, I did an in-depth competitor analysis comparing interface, ease of use, notifications, mobile app functionality, browsing/navigation, terms and labels, usability analysis and content.
I had three days to conduct as many interviews possible so I created some social media content to gather volunteers for my research. We conducted most of them via FaceTime.
Some notable quotes were:
As a veteran suffering acute arthritis, I want to compare the indica products, so I can buy items that help ease my pain.
As a single mom with cataracts, I want my medicine delivered to me, in order to avoid taking unnecessary trips to the dispensary.
After summarizing the data I developed our first personas to help keep the user's motivations, frustrations, and goals in mind while evaluating design solutions.
Meet Jordan:
Jordan is a 29 year old educator and veteran. He suffers from arthritis and PTSD. He uses cannabis to help supplement and alleviate his pain. It also helps him focus, so he uses it before activities like hiking, painting and cooking.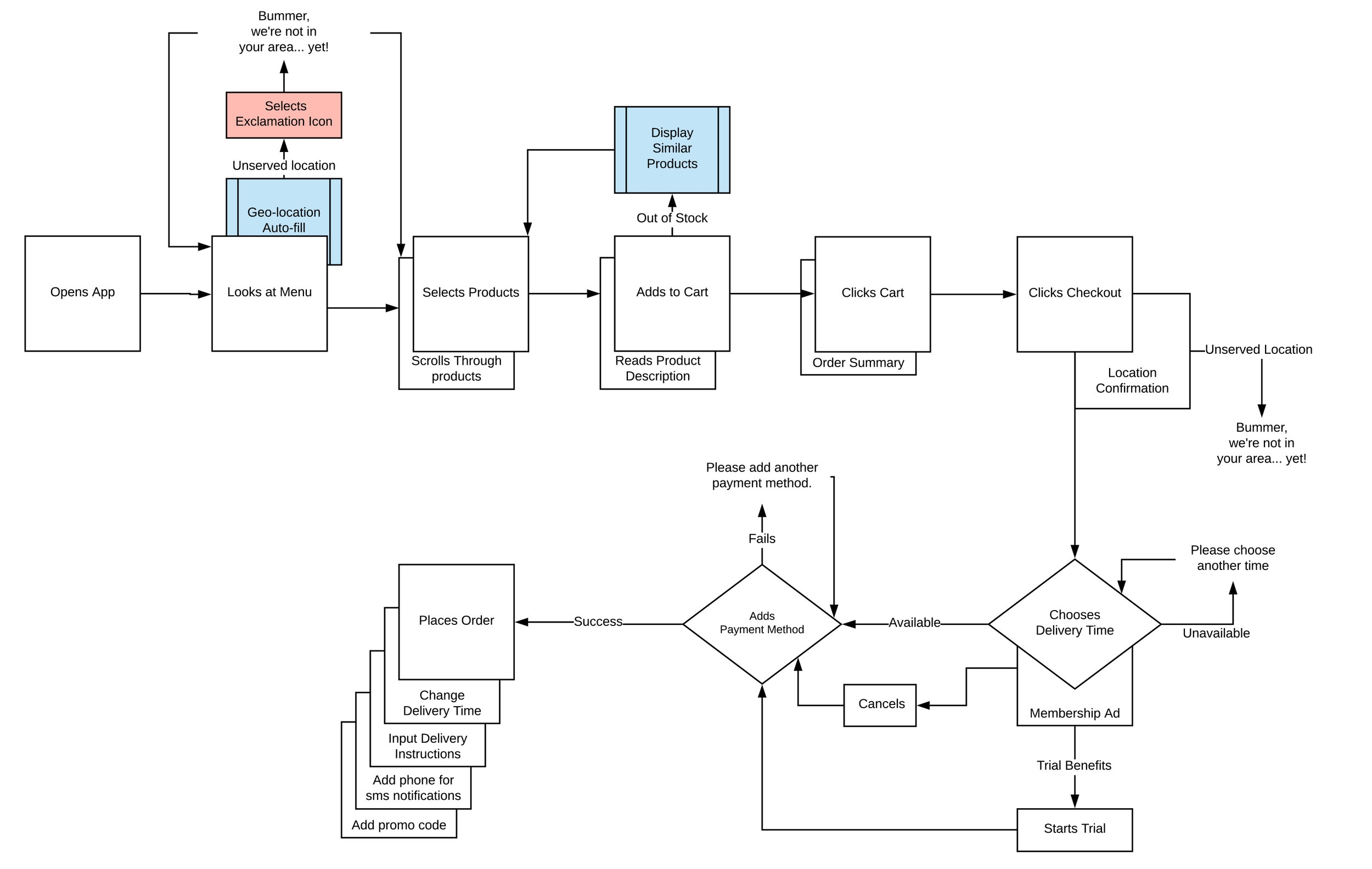 Customer Journey Map/User Task Flow
After we became more comfortable with who would be affected by this solution, we wrote down the business goals and desired outcomes for the users. We identified the user's thought process and developed task flows to get to their desired outcomes.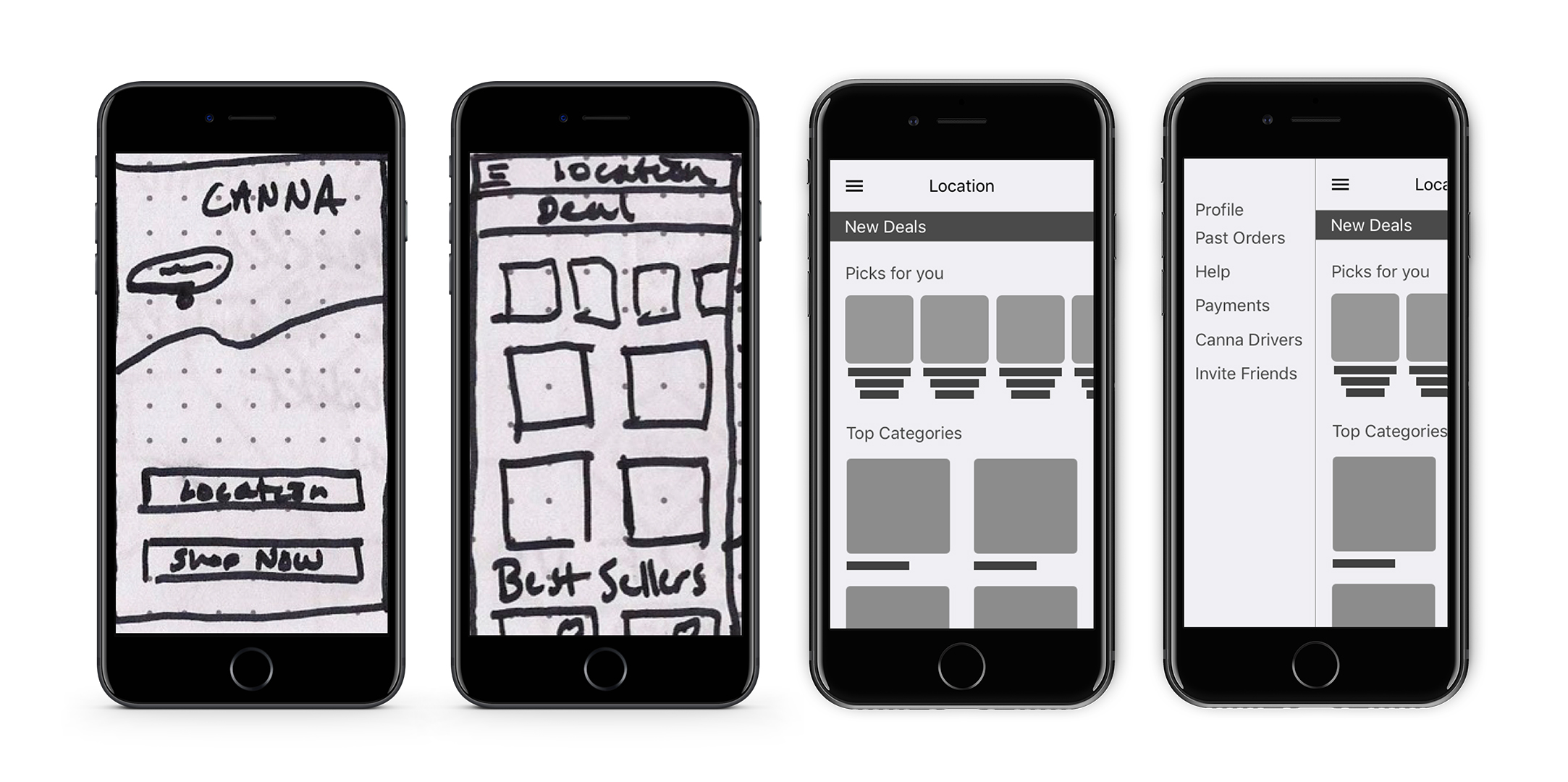 Wireframes & UX Structure
I then moved on to create wireframes with basic compositions, proportions and elements. This helped to define the hierarchy of items on the screen and communicate what the items on that page should be based on. We used these wireframes to further test our hypothesis around how users would interact with the app.
I used Invision to generate redline specifications from my Sketch files. It also provides the appropriate unit of measurements for all the different web browsers, iOS, and Android resolutions. Then I exported the redline specifications for the dev handoff.